How does the idea of dumping 50 kilos of plastic on every metre of coastline around the world grab you?
Doesn't sound great, does it?
But that's effectively what will happen by 2040 predicts new research – unless action is taken to tackle the growing problem of marine plastic pollution.
According to the report Breaking the Plastic Wave some 11 million metric tons of plastic waste enter the ocean every year, with that amount set to rise to 29 million metric tons per year by 2040.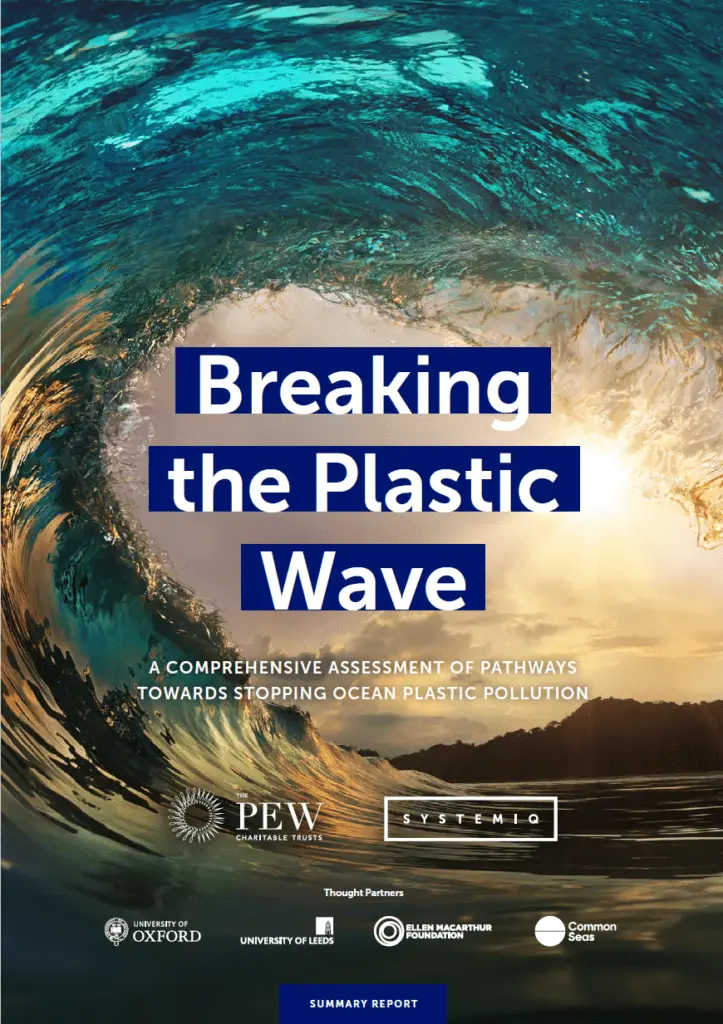 Although current efforts will reduce annual plastic flows to the ocean by only 7%, warns the research, a range of measures outlined in Breaking the Plastic Wave could cut that flow by about 80%.
Acknowledging that there is no single solution, the report calls for 'substantial shifts in all economic sectors, significant new investments, and major policy changes from governments.'
Published by The Pew Charitable Trusts, Breaking the Plastic Wave is available in both a 78-page full version and a 29-page summary (both are PDF files).
There is also an associated press release from Pew.